Welcome to the aquatic age
In the year 2099 there was an Annihilation War that changed the course of the Human Race. At the hand of the Evil Abysster, mankind's progression into the stars took an utterly ineluctable twist to a watery fate. It was the start of a new century and a new beginning for mankind called the Aquatic Age. The devastating war had adverse effects on the depleted human population. The war forced the remaining humans to live in an underwater city. The Evil Abysster and trans-mutant factions have taken over the land which was now uninhabitable to the Human Race. In the process of trying to wipeout human existence, a new superhero team, the Astonishing Amphibic 8, was formed to become the new protectors of the underwater City of Aquaticus.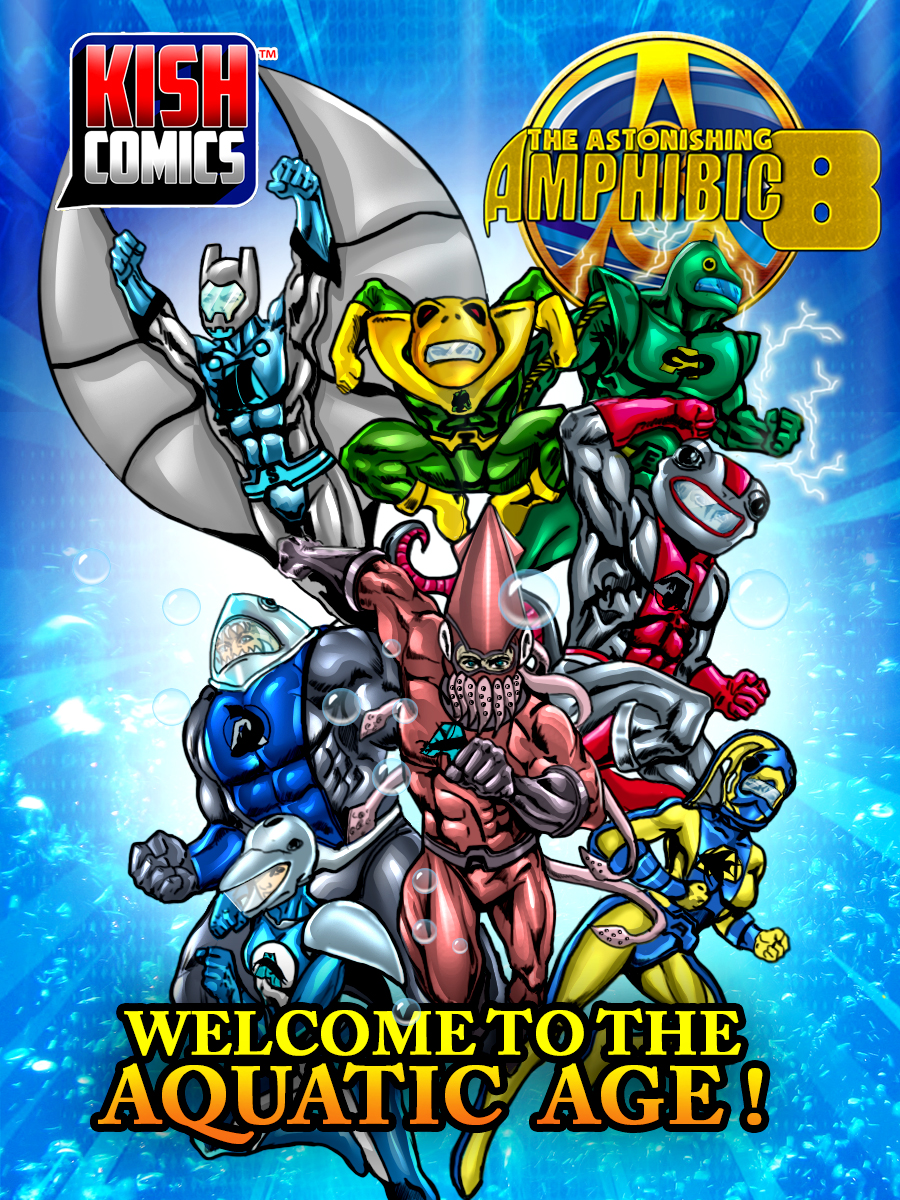 THE ORIGIN ISSUE OF THE AMPHIBIC 8 COMING IN 2022!
Purchase the poster for the Amphibic 8 in our store!